Warrina Domestic & Family Violence Specialist Services
Empowering women and children to live a life free of violence and abuse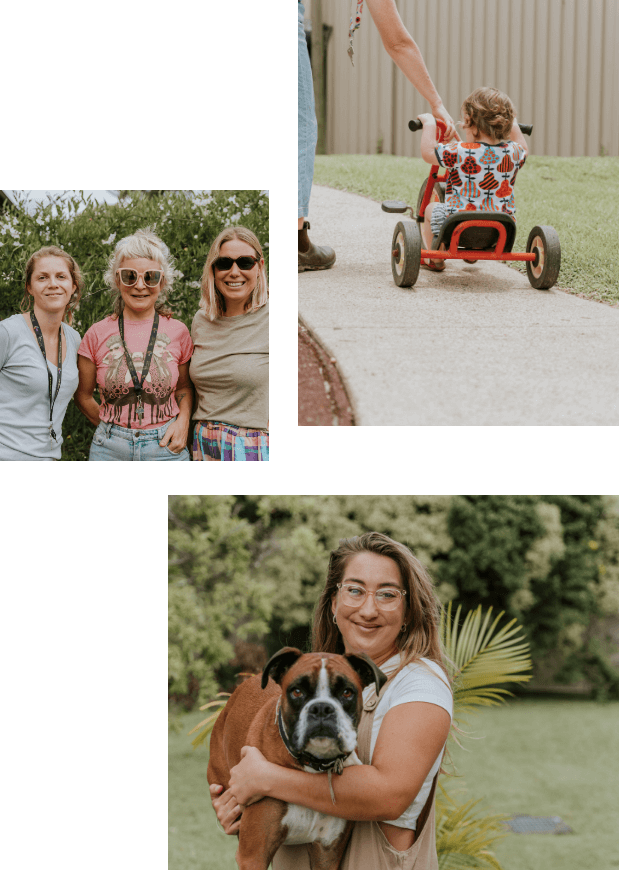 Warrina


Domestic & Family Violence Specialist Services
We provide a range of services for women and their children who have experienced domestic and family violence. All of our services are voluntary. At all times, we will follow your lead and respect your right to choose. Our services are trauma informed, strength based and client lead.
We recognise that every woman's experience is different. Our support services are available to all those who identify as women.
Warrina also works with men who have chosen to use violence in their relationships to accept responsibility, be accountable for their actions and change their behaviours. The safety of women and children is at the centre of this work
The locations we cover stretch across a number of local government areas including Nambucca, Bellingen, Coffs Harbour and up to the Clarence Valley (for WDVCAS only).
Warrina provides a holistic response to domestic and family violence to support you to live free of violence and abuse. We deliver a range of programs and services to meet your needs.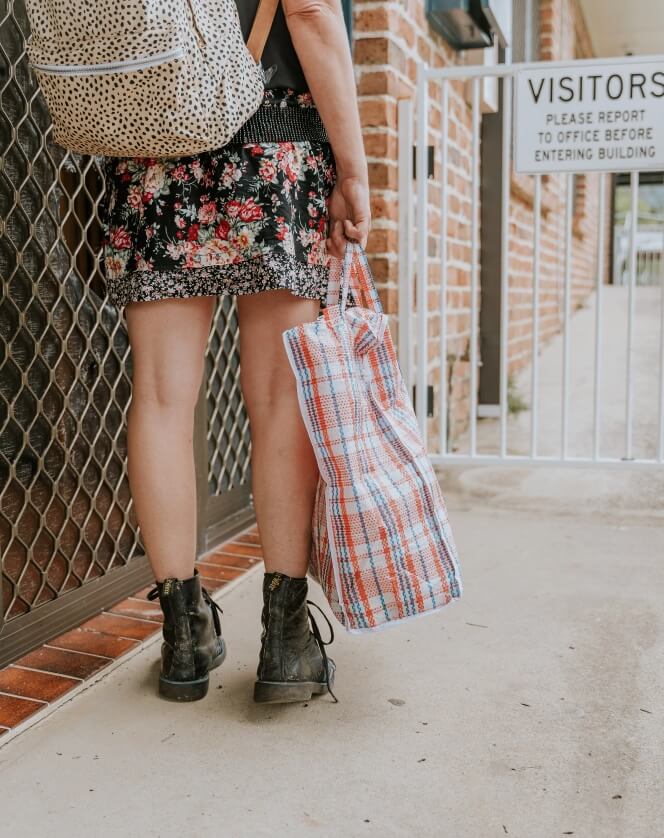 Crisis support and case management for single women (and their children) who become homeless.
Supporting the physical and emotional safety of women to remain in their homes after violence through long term case management
Support and advocacy for women in the legal system.
Individual and group programs to support men to take accountability and responsibility for their behaviours.
This service works with women and children who's partners or ex partners are participating in our men's behaviour change programs.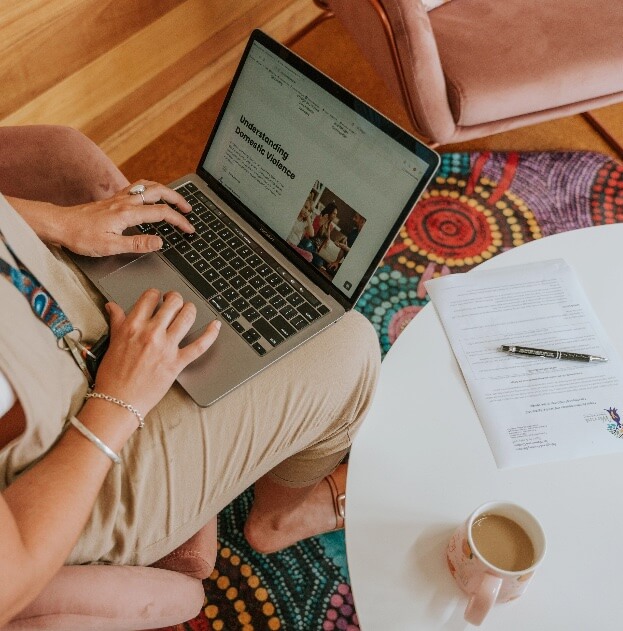 At times, you may need to access one or more Warrina services. If this is the case, we will ensure you have a coordinated approach to enable you to access all the support you require.
Warrina works with single women (and their children), women who are in relationships but are considering ways to keep safe or leave and men who have used violence in their relationships and are ready to accept responsibility and change their harmful behaviours.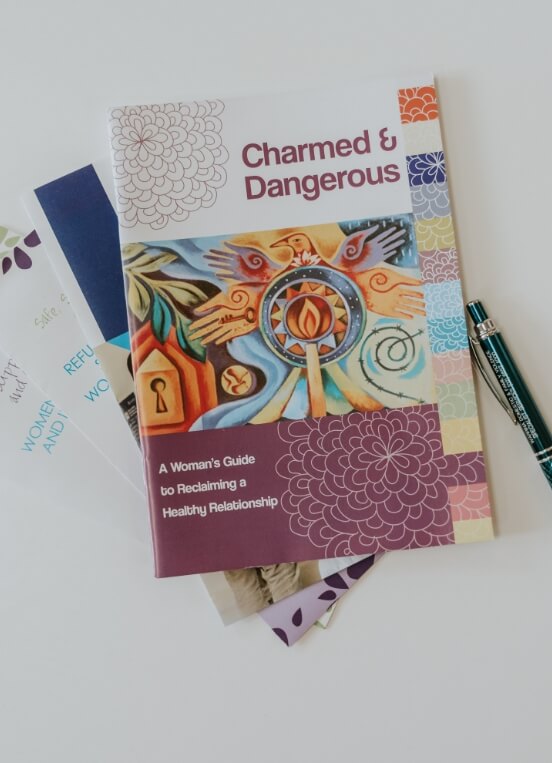 Understanding


Domestic & Family Violence
Domestic & Family Violence takes many forms, including: physical violence, emotional, physiological and verbal abuse, financial control and abuse, sexual abuse and coercion, spiritual and cultural abuse, tech or cyber facilitated abuse, animal abuse, child and elder abuse and social control.
What we know is that all types of violence are intended to control you, make you feel or be unsafe, isolate you from supports and try to take your power away.
The use of violence is ALWAYS a choice by the person engaging in this behaviour.
Creating a safety plan is an important and individual tool to give you some power and control over your situation. Warrina believes that you are the expert in your own life and have done things already to keep yourself and your children or pets safe.
Things to consider in your safety plan include:
what have you done in the past to keep safe?
who can you call on to help you?
does anyone else know what the plan is?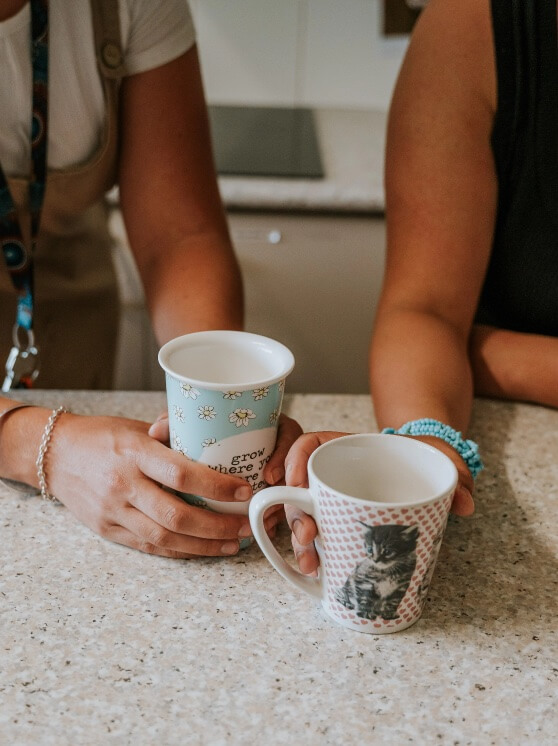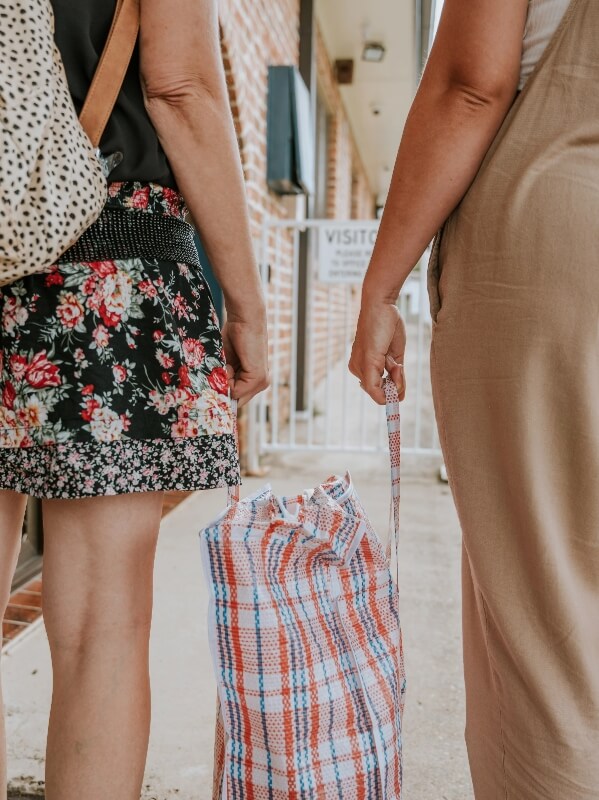 Are you worried about a family member or friend who is in an unsafe relationship?
We know it can be a worrying time for you. People can sometimes feel concerned, confused and helpless. You have landed here on our webpage as you are doing everything you can to keep your friend or loved one safe.
Please know that just being there and believing them is the most powerful and important thing you can do.
You can also reach out to Warrina for advice on how to support your friend or loved one to keep safe.
Share time, share skills, share resources!
Since 1971, Warrina has enjoyed the support of the local community.
If you would like to support Warrina, please consider a financial donation.
Many people want to donate new or second hand goods to Warrina. Warrina only accepts high quality goods and things we can re-home quickly. This is as we do not have much storage or ways of transporting large goods.
If you would like to donate goods, please complete the form on our get involved page and a member of staff will get back to you
At times, we may not be able to accept your goods, no matter the quality due to practical limitations.
However, we thank you for thinking of us and our clients.
"Before I came I was anxious being around people but it feels very homely and comfortable. The staff are great, very friendly."
"As a Non-English speaking Chinese woman, I was scared before I came. I nearly died with my ex-husband but when I came, it felt exactly like home. It was very good for me and my daughter. It made me a new life. I hope other women and children can have a new life too. I am thankful."
"I never wanted to go to the refuge. I was really scared and wasn't sure what it would be like. It was the best choice I made besides leaving my situation. For me and my children, it is a nurturing environment. The women that work there put their heart and soul into their work. I am thankful not just for their help but their friendship."
"The team at Warrina gave me and my children our life back. I felt safer knowing I had someone at Warrina supporting me."